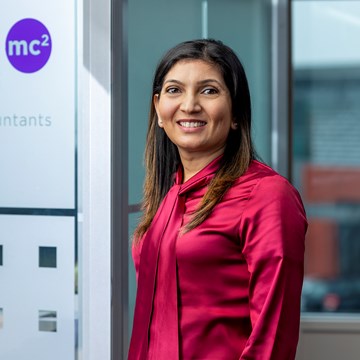 Phone: 09 242 0732
Email: harshita@mc2ca.co.nz
Harshita Varsani
p
Professional attributes
Harshita is one of Monteck Carters newer recruits and has 6 years' experience in the field with a bachelor's degree in accounting. Harshita is particularly interested in Compliance and is highly organised with exceptional time management and teamwork skills. Being challenged and learning new things is something that excites Harshita.

Personal attributes
Living in Takanini, with her husband and 2 children Harshita speaks English, Hindi, Gujrati and Swahili. Something a little harder to pick about Harshita is that she is from Kenya, although her family is Indian. Harshita volunteers her time as a Treasurer to an Incorporated Society, Shree Cutchi Leva Patel Samaj New Zealand. An all-round athlete Harshita enjoys travel, socialising and keeping fit by playing badminton and hiking.