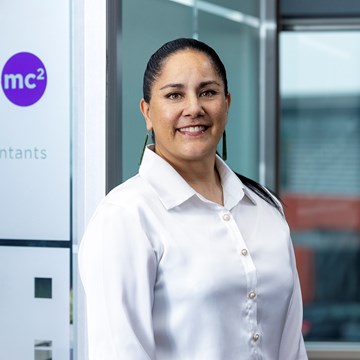 Phone: 09 242 1853
Email: kristina@mc2ca.co.nz
Kristina Henare
p
Professional attributes
With over 20 years' experience in Accounts functions, Customer Service, Marketing and Event Management Kristina is the newest recruit to Monteck Carter. Kristina's expertise is building strong and successful relationships while delivering the optimal customer experience, finding solutions rather than problems and holds a Certificate in Money Management.
Personal attributes
Kristina has 4 children and lives in Birkdale on the North Shore. The languages spoken at home are English and basic Te rēo. A passionate advocate for the development of youth, Kristina coaches Netball for Westlake Girls High School and Te Koru Kairangatira, which she founded to support the local Māori and Pacific Island community. Having a busy lifestyle, Kristina enjoys playing squash, netball and has completed the Iron Māori quarter but enjoys down time with her tamariki (children) and mokopuna (grandchildren).