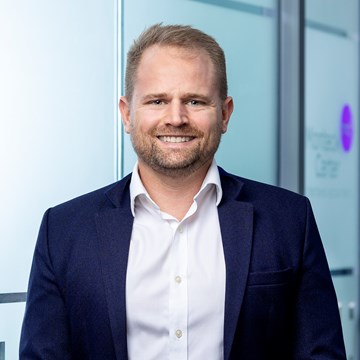 Phone: 09 242 0728
mobile: 022 560 6986
Email: michael@mc2ca.co.nz
Michael Tobeck
p
Professional attributes
Having 10 years' experience in the field of Budgeting/Forecasting, Client Relationships, Goal setting and Accountability sessions both NZ and abroad, Michael is an Associate at Monteck Carter and has a desire to see his clients grow and reach their full potential. Michael is passionate about understanding his client's business needs and the challenges they face to help create stretching, but achievable goals for business success.
Personal attributes
Running, cycling, swimming, reading, and watching live sport are just some of the things Michael likes to do in his down time. Recently Michael and his partner Lucy welcomed their first child, their delightful daughter Chelsea, into the world. With Chelsea and Ted (a 1-year-old puppy) Michael has his hands full outside of work. Michael is a proud Kiwi and enjoys keeping fit and maintaining a sustainable work-social-fitness balance, aims to complete an ironman before the age of 40 and reach a golf handicap below 20 by the age of 50. He enjoys the company of family, friends, Ted and of course the joys of fatherhood with his daughter Chelsea.